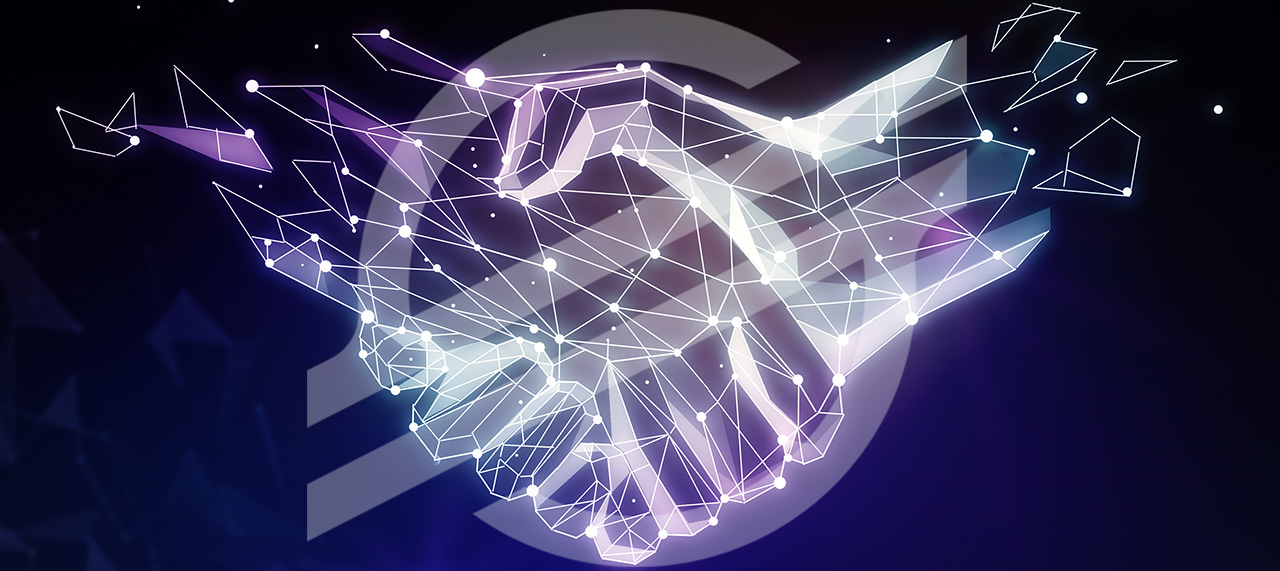 Dave Meet Stellar & Stellar Meet Dave
Hello, my name is David Everett Fisher, and I am a No-Coiner. Being a No-Coiner means I have not invested, used, traded, or anything else with Stellar Lumens or any other cryptocurrency. Knowing nothing is why I got this job, writing a blog for Public Node and its involvement with Stellar's open network to store and move money. 
I'm going to be honest with you, I keep thinking I'm in over my head. The amount of knowledge and information about blockchain and cryptocurrency is overwhelming. Blockchains and cryptocurrencies just aren't anything I've had to pay attention to before. 
Bitcoin has entered the peripheral of my news consumption. I had a few old acquaintances mention mining and needing to cool down their basements. Lately, Bitcoin and some other cryptocurrencies have made it on the news on a more permanent basis. I'm getting market news about Bitcoin along with NASDAQ and DOW. Suddenly it has become a hot commodity. People are investing and trading cryptocurrencies. 
Money makes sense. One cryptocurrency is worth a certain amount of money. Depending on what is happening in the world, it can be worth more or less than yesterday. I can understand that, but then I delved into the world of blockchain to find out how it works and how it is the technology that opened the door for cryptocurrency. 
With so much information on blockchain and cryptocurrencies, it is hard to sift through all of it and find pertinent information. It is a dizzying affair. 
Blockchain is this great technology that allows for a secure peer-to-peer exchange of information. What is not to like about that? Some people are trumpeting all kinds of solutions that blockchain can address. Here we are using it for the exchange of value.
This blog is why I am here. I am here to try and figure this out so that other No-Coiners can try and understand this strange universe. The only way I can learn is by joining and learning. I will have to be teachable and ask questions. I will have to keep remembering that it is okay that I don't know if my not knowing makes it more accessible for someone else.
Technically I am not a total No-Coiner. I signed up for Keybase a bit over a year ago and was "air dropped" some Stellar Lumens (XLM) for joining. I don't even remember how much money it was, but I just shrugged my shoulders and wrote down my paper key and felt like a spy hiding it. When I got a new phone, I transferred the app to the new phone, and the Lumens came with me. My wife did not do this and lost her Lumens. I have been rubbing it in every day since.
I feel like a big-time trader because I now have these Lumens that are rising in value. I'm not sure if I want to keep it like a Ken Griffey Jr rookie card or cash out, but it has been fun to watch this thing that I own become valuable. I'll let this initial investment help me become less of a No-Coiner to a Little Bit Of A Coiner.
It cost me a lot of money to store and move my money
Many years ago I didn't have a bank account. This is a very common problem for people in lower economic circles. Not only did I have to go out of my way to get to these institutions, but they took 4 – 6% of my paycheck as payment. Whenever I had to pay someone, I had to spend more money to get cashier checks; it cost me a lot of money to store and move my money. 
Sending money to someone far away is getting easier with Venmo and Zelle, but they have their limits. I live in a farming community that attracts a lot of migrant workers during harvest season. Workers are sending money back home and paying hefty fees. Stellar itself reports that workers send about $500 billion across borders.  That's a staggering amount of fees.
These are just a few examples of problems people run into that an open blockchain network can address. Being able to move one's own money around as one sees fit should be a welcomed goal. These networks can make moving money fast and nearly free. I look forward to an easier way to overcome currency exchanges when dealing with friends and family abroad. 
Through this blog, I will try and make an inclusive and accessible place to find information about Stellar-related news and what that news means for people.
A lot can happen in a day in the life of cryptocurrencies, which brings with it tons of new information for me to absorb and share with you.  Hopefully breaking down the news and what it means for people will also help in our education.  
I hope to find all of this out for myself, to be honest. This blog is an exciting challenge because I usually write about stuff I already know about, and I don't know anything about this. 
While there are challenges in blockchain networks, there is a hopeful future of making the exchange of value easier and cheaper. More institutions are looking to how blockchain can help their business growth. With growth will come solutions to some of those challenges like energy expenditure, accessibility, and acceptance. I hope this blog will help with the acceptance part. 
So join me every two weeks on my quest as I discover Stellar, blockchain, and cryptocurrency. I will educate, inform, entertain, and hopefully lead a few of you into the wonderful world of blockchain technology. If you are already well informed on this subject, I hope this blog will be a fun reminder of the perspective someone has when they learn about it for the first time. Let us learn about the Stellar network. I hope to make this blog a tool to help make this blockchain network more inclusive.
A Public Node blog by Dave